Tie the Knot on Our San Diego Boat Charter
One of our favorite uses of the Aolani San Diego boat charter is as a picturesque and unforgettable wedding venue. What better way to honor each other in your new life adventure than by sailing on the open sea with up to 48 of your closest family and friends on one of our famous wedding day cruises? San Diego sets the scene featuring expansive and gorgeous Pacific Ocean views coupled with an impressive downtown skyline.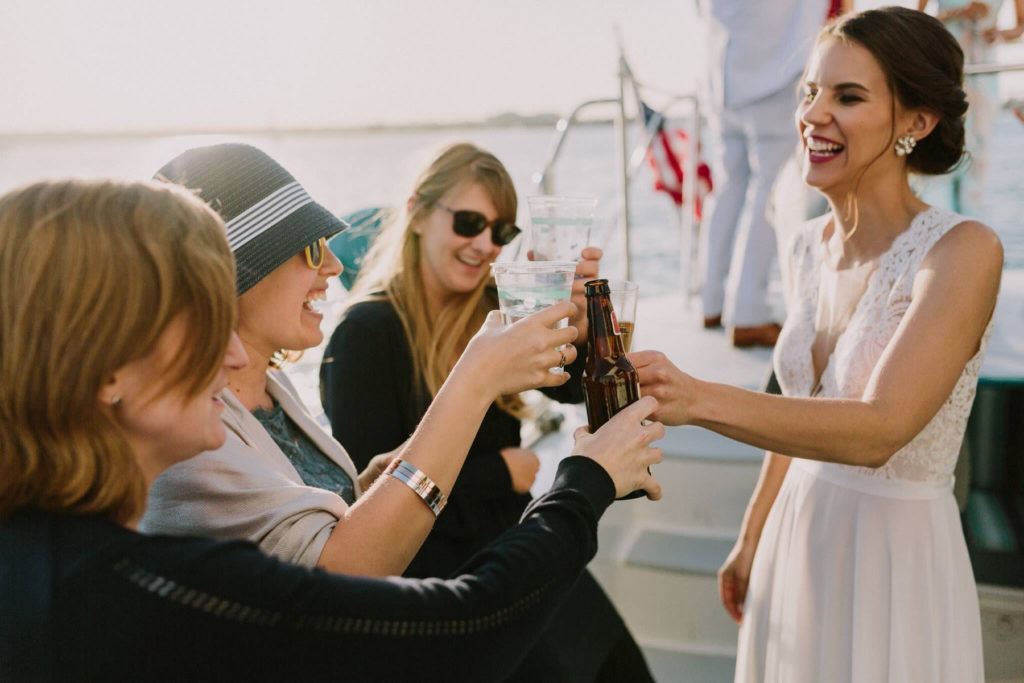 When you choose Aolani as the yacht for your special day, rest assured we are available to take care of every detail from catering to decoration, and even hair, makeup, photographers, and videographers! We even have an ordained captain who can officiate the ceremony! How fun is that? All of the features that make the Aolani a remarkable day cruise experience make it an even more of a unique and beautiful wedding ceremony. With the fantastic 360 degree view from within our cabin or on our forward deck, your special event is sure to impress! Choose any backdrop in the region for your special occasion from the Downtown San Diego skyline to Catalina Island, where you and your guests can enjoy an optional overnight stay. If needed, your guests can enjoy discounted rooms after the ceremony right on the wharf at the Sheraton San Diego Hotel and Marina.
Reach out to discuss all of the various suggestions we have for your wedding yacht or let us know what plan you have in mind! We can't wait to get started helping you plan your special day with Aolani!